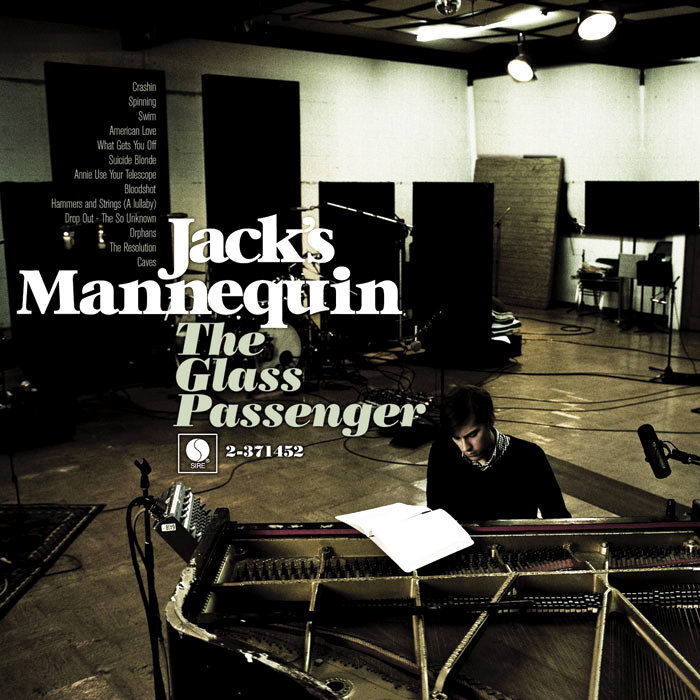 As we grow older and mature, so does our taste in music. The songs we listen to become less profane and more profound. I've had a special appreciation for such songs since i was fifteen. My mind has linked songs less to a time or place, and connected it more with FEELING. We still love happy songs, dance floor anthems, and songs about nothing. As a Christmas present, we leave you with these:
"I tried to paint you a picture, the colors were all wrong, black and white didn't fit you, so I'm writing this song" (ALL WE ARE one republic)
"don't turn away, dry your eyes, dry your eyes, don't be afraid, keep all inside, when you fall apart, dry your eyes, dry your eyes, life is always hard for the belle of the boulevard." (BELLE OF THE BOULEVARD dashboard confessional)
"sometimes perfection can be, can be perfect hell." (BRUISED Jack's Mannequin)
"I get lost in the beauty of everything I see, the world ain't half as bad as they paint it to be." (COME HOME one republic!!!!!!)
"And your eyes were lined with questions, with the blood rushing all ways to take this feeling with us to our graves." (THE SO UNKNOWN jack's mannequin)
"Give me something to believe in, a breath from the breathing, so write it down, i don't think that I'll close my eyes. Cause lately I'm not dreaming, so whats the point in sleeping? Its just that at night I've got nowhere to hide. So I'll write you a lullaby." (HAMMERS AND STRINGS jack's mannequin)
"I come undone, oh yes, i do. Just thing of all the thoughts wasted on you." (I'M READY jack's mannequin)
"Where are you now? As I'm swimming through the stereo, I'm writing you a symphony of sound." (THE MIXED TAPE jack's mannequin)
"This is the clock upon the wall, this is the story of us all, this is the first sound of a newborn child before he stars to crawl."(PICTURES OF YOU the last goodbye)
"I can hear the sound of your voice still ringing in my ear. I'm going under ground, but you'll find me anywhere I fear." (THE RESOLUTION jack's mannequin)
"Teenage love was underground, tonight i break the surface." (SHE PAINTS ME BLUE jack's mannequin)
"I think I'm moving but I go nowhere." (STOP AND STARE one republic)
"The only one who's ever known, who I am, Who I'm not and who I wanna be." (YOU FOUND ME the fray)
HAPPY CHRISTMAS!